At GTG Training, we've been helping people stay safe for over 25 years.
We provide various interactive, classroom-based courses that ensure a sound understanding of health and safety practices. We design bespoke health and safety solutions, and boast an extensive and diverse client list — from hospitality and leisure to automotive and recycling companies. We also welcome individuals looking to boost their career potential by taking essential health and safety training courses.
Our clients all have one thing in common — when it comes to health and safety matters, we're their trusted first port of call.
First Aid Courses
Approved by the First Aid Industry Body, our first aid courses are designed to equip delegates with the vital skills required to deal with injured people. The First Aid at Work course is aimed at workplace first aiders and allows employers to meet the legal requirements of the Health and Safety at Work Act 1974 (HASAWA). This three-day course gives delegates a sound understanding of first aid principles. The Emergency First Aid course is a one-day session covering the basics of CPR, seizures, anaphylactic shock and more.
Our Mental Health Awareness First Aid course is supported by the Scottish Government and aims to give delegates the knowledge they need to help someone experiencing a mental health problem or crisis until appropriate professional help is received. Many businesses and HR managers have found the course to be a great asset to their own role in helping to support staff, colleagues and volunteers.
Find a course
Fire Warden Training
Our Fire Warden course is delivered in partnership with The Institute of Fire Engineers and gives employees the theoretical and practical knowledge necessary for carrying out Fire Warden duties in the workplace. Delegates will learn how to carry out an effective fire evacuation and receive practical training on the safe use of fire extinguishers.
Search courses
IOSH Courses
The Institution of Occupational Safety and Health (IOSH) is the chartered body for health and safety professionals in the UK. At GTG you can choose from several popular IOSH courses to improve your knowledge of health and safety. IOSH Working Safely includes essential aspects of workplace health and safety and is aimed at all employees. On the other hand, IOSH Managing Safely has been designed to equip managers and supervisors with the tools they need to manage health and safety compliance within their teams.
See course dates
NEBOSH Qualifications
NEBOSH is the National Examination Board in Occupational Safety and Health – an industry body which offers qualifications for health and safety professionals. GTG offers a number of official NEBOSH-accredited courses at our centres in Glasgow, Edinburgh and Wolverhampton. The NEBOSH National General Certificate is designed for those starting out in health and safety management with no previous formal training, whereas the NEBOSH National Diploma is an advanced qualification aimed at experienced health and safety practitioners.
Find a course
IOSH or NEBOSH: Which course is right for me?
There are many different health and safety courses on offer at GTG, so you might be wondering where to begin. Both IOSH and NEBOSH are internationally-recognised health and safety bodies, and completing any of their accredited courses with GTG will give you the most up-to-date knowledge you'll need to carry out your duties. Choosing the right course for you depends on the level of responsibility you currently have for health and safety at your workplace.
IOSH courses are designed for employees or managers who are not employed in a health and safety-specific role or department, but need to have a basic understanding to carry out their normal duties.
NEBOSH courses are designed for those who currently have responsibility for health and safety compliance in their workplace, or they are looking to start their career in health and safety management.
Our health and safety Advisory Service
We're fully equipped to assist organisations across a broad range of industries, with their workplace health and safety duties. Your dedicated account manager will work with you to find a cost-effective solution that's unique to your business.
Support is just a phone call away, to help you access the very latest information and advice on health and safety legislation and best practice.
Get in touch
Why our training courses?
25 years' experience in health and safety training courses
Quality assured and accredited courses
Dedicated, expert account managers who work in partnership with you
A wide range of client experience, from construction companies to hotels
Training courses tailored to suit your business needs
Cost-effective training and advisory solutions that eliminate the need to employ full-time health and safety staff
Popular health and safety training courses
Customer Testimonials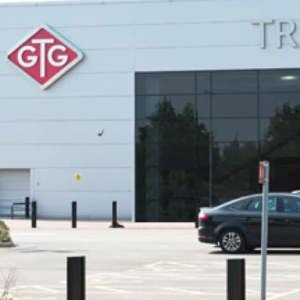 "I thought the quality of the training at GTG was second to none and Ritchie was an excellent tutor with a wealth of experience in first aid. It wasn't just a first aid course from someone who had just qualified."
James Turner