LGV or HGV? Which term do you use?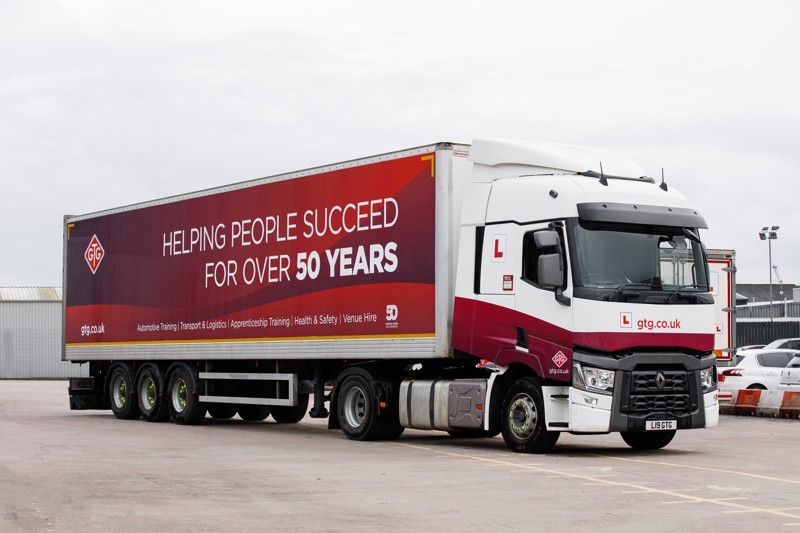 If you're considering training to become a lorry driver or if you're job hunting, you'll have come across both of these types of licence in your search. But what do these terms mean – and what are the differences between them?
Simply put, within the UK and Europe, there's actually no difference between these two licences. LGV is an abbreviation of Large Goods Vehicle, and HGV, is an abbreviation of Heavy Goods Vehicle. Both licences will allow you to drive a vehicle that weighs over 3,500kg – with different categories outlining the specific size and type of lorry you can drive.
But why the two different names? While these licences stand for the same type of vehicle now, this hasn't always been the case. Before 1992 in the UK, LGV stood for Light Goods Vehicle, aka, vehicles under 3,500kg such as vans and pickup trucks. Around the same time, the term HGV had cropped up as a method of categorising vehicles for tax purposes – referring to those with over 3,500kg gross vehicle weight as HGV as they would be charged a higher rate of tax.
However, this was not the terminology used in Europe and in 1992, to become more aligned with European licence categories, the 'L' in LGV changed from light to large, now meaning Large Goods Vehicle – therefore designating all vehicles with 3,500kg of gross vehicle weight as LGV. This meant that LGV and HGV became one and the same type of vehicle, and licence. Hence why you'll see both used in the trade today, as well as on training and recruitment sites.
In 1992, all the licence categories were also changed. For example, the old HGV Class 1 is now officially known as LGV C+E and HGV Class 2 training is now LGV C.
Of course, many people still refer to the old style of categorisation, so don't be too surprised if you see these crop up in job adverts.
At GTG, we can help you get the licence you want. Whether you're taking the first step in your driving career or you're an experienced driver looking to add to your skills, GTG has a range of courses tailored to suit your needs.
And the process couldn't be easier. Your dedicated GTG account manager will be right there with you, every step of the way. They'll arrange your medical assessment with the GTG doctor, assist you in completing all of the necessary paperwork, and you can contact them any time during your training.
So, if you're looking to begin a new career or upskill your current licence, find out more here!