GTG is committed to being a disability-friendly employer and helping our delegates with any challenges they face. That's why we were more than happy to assist Scott Challenor with achieving his LGV licence.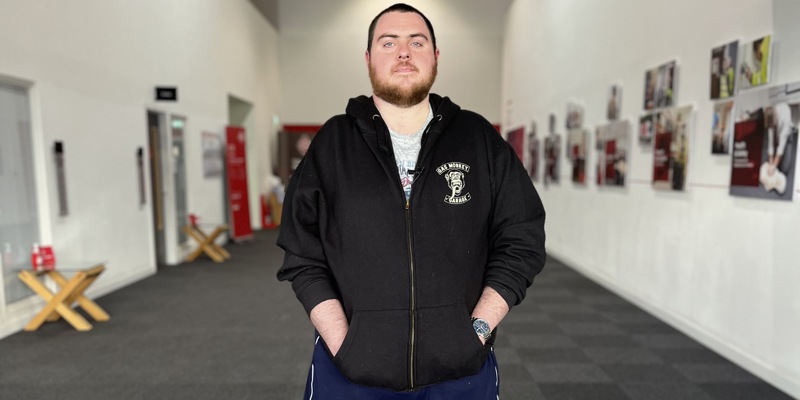 Scott was involved in a motorbike accident a few years ago and, as a result, was unable to use his right arm, had a right leg amputation and now wears a prosthetic leg. This meant he had to leave his job working in a recovery company and found himself unemployed.
Scott came to GTG through one of our employability-funded programmes via Telford College and was looking to start a career in LGV driving after being referred by his job centre to enrol onto the Telford College Sector-based Work Academy programme.
After Scott made us aware of his condition and after speaking with DVSA, we found Scott could drive an HGV by crossing over and using his left leg as an accelerator on the break. GTG's transport manager supported Scott's training by adapting the vehicle to have a fitted steering assistant device that would allow him to safety steer the vehicle.
Scott successfully passed his theory test and came to GTG for five days of practical training and passed his driving test first time on 24th January 2023.
He said: 'GTG gave me the time of day. They didn't shy away from the challenge. It was something they'd never really done, but hopefully it'll help them in the future with anyone else with this sort of disability who wants to find work; they know they can come somewhere like here comfortably to get the relevant training they need.'
Scott hopes to return to his previous role driving for a recovery company and we wish him all the best success for the future!
Find out more about training at GTG here!