For over 30 years, GTG's Transport department has been delivering training to all sectors of the transport and logistics industry. Our training courses range from driver and forklift training to classroom-based courses such as ADR, Driver's CPC and national/international CPC courses.
Our transport training courses take place at our three leading-edge training centres in Glasgow, Edinburgh and Wolverhampton, which are all DVSA approved and equipped with dedicated manoeuvring areas.
GTG's experienced instructors hold nationally recognised qualifications awarded by the NVDIR (National Vocational Driving Instructor Register) and the RTITB (Road Transport Industry Training Board) and courses are continually assessed by awarding bodies.
We also provide courses promoting the importance of health and safety in the transport sector as well as Modern Apprenticeships in logistics and construction.
If you're looking to boost your career or stay up to date with industry best practice, GTG's transport training courses can put you on the road to success.
Driver training
GTG offer a wide variety of driver training courses ranging from Large Goods Vehicles (LGV or HGV) to Passenger Carrying Vehicles (PCV Driver Training). To help build your confidence before hitting the road, training courses take place at our onsite, DVSA-approved purpose-built manoeuvring area.
Courses include:
Cat B (Car)
Cat B+E (Car + Trailer)
Cat C1 Lorry (HGV) up to 7.5 tonnes
Cat C Lorry (HGV) over 7.5 tonnes
Cat C+E Articulated Vehicle (HGV) + Trailer
Cat D1 Minibus (9-16 Seats)
Cat D Bus (more than 16 seats)
Defensive Driving Courses
Find out more
Driver CPC training
Driver CPC is a certificate of professional competence designed to improve road safety and maintain high driving standards across Europe.
By law, drivers of lorries, buses and coaches must complete 35 hours of training every five years to keep their CPC valid.
GTG offers a variety of Driver CPC approved training courses taught by highly qualified instructors. So whether you're a new or experienced driver, our CPC courses can help keep you on the road.
Find out more
National CPC courses
Under operator licencing legislation, all holders of National/International Operator licences are also required to hold (or employ someone who holds), a certificate of professional competence (CPC).
Both our accredited courses for the Freight and Passenger Industry covers covers the syllabus of Oxford Cambridge RSA Examinations (OCR) incorporating all areas of the transport industry - from health and safety and business law to technical standards of operation.
National courses
ADR training courses
An ADR vocational certificate remains valid for five years and gives drivers the authority to transport dangerous goods by road.
GTG provides courses from transporting liquids and gases to explosive substances, helping drivers become skilled in the carriage of dangerous goods across all classes.
Enquire about course dates
Forklift training courses
If you're looking to advance your warehouse skills, or you're an employer wishing to upskill your workforce, our forklift courses can help. We offer forklift driving qualifications and refresher courses to ensure drivers stay up-to-date with legislation by renewing their certificate.
All our forklift training courses are nationally recognised and approved by RTITB.
Forklift courses
Transport Modern Apprenticeships
Succession planning for your business? Apprenticeship programmes offer a great solution. Modern apprenticeships provide a route to retain and upskill current staff or bring fresh new talent into your company. We offer Transport and Logistics apprenticeships in Driving Goods Vehicles, Logistics Operations, Warehouse & Storage and Plant Operations Construction
GTG Transport apprenticeships are aimed at individuals who are capable of achieving Vocational Qualifications at Level 2 or above.
Search Apprenticeships
Health and safety courses
From working at height and understanding the dangers of asbestos to learning how to safely use abrasive wheels, our health and safety courses highlight the importance of safety within all transport environments.
Our transport health and safety courses are up-to-date with current legislation and require no previous experience.
Search courses
Customer Testimonials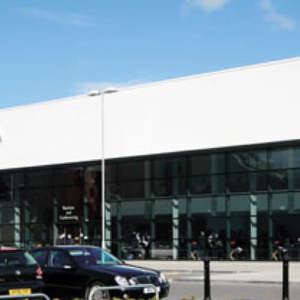 "I'd like to praise Paul Tumulka who was my ADR trainer. Right from the outset, Paul was on the ball in terms of how well he was organised and how he welcomed us to the centre and the course. The course was quite intense but Paul made the experience being very smooth and pleasurable. I was looking forward every morning to going back, including on the exam day. Paul's knowledge and experience is beyond any words. He was very professional and funny, he was able to go the extra mile giving us real examples and making sure we knew exactly what he was talking about. Paul seems to love what he does and it makes a huge difference. He is simply the right person in the right position. Having now dealt with two of GTG's trainers (John Burns being the other one), I have a very good and positive opinion about GTG and their standards. That reassures me personally that my Class 1 instructor will possess the same high standards. I am looking forward to getting on the next course provided by GTG. Please rest assured that I will be recommending your company as the best training provider in our region."
Rafal Wawrzyniak